MINE Your Business Virtual Solutions
Assists with everyday essential tasks you do not have adequate time to do, since you're busy growing your business. MINE Your Business (MYB) saves you time and money, as well as gives you the freedom to balance your personal life and business. We provide support services regardless of where you are physically located. When it comes to your business, time, efficiency, and professionalism MINE Your Business makes the difference.
Unleash the Power of Virtual Assistant Services:  Keep Growing with Ease!
We're here to lend a helping hand to small business owners by offering administrative and marketing support.
Process
Working Together Is As Easy as 1 – 2 – 3!
step 2
Look forward to our
"Discovery Call"
  to learn about your business.  MYB will then create a tailored package of services to meet your business needs.
step 3
Based on our
"Discovery Call"
, we'll finalize services, contract, invoice, & meet to prioritize tasks.

Executive Assistance
Our team of professional virtual assistants is here to manage your calendar, inbox, database, and internal processes efficiently. You can confidently delegate these tasks to us, allowing you to fully focus on growing your business.

Social Media Support
Our team of social media experts is ready to handle the management of your accounts with utmost professionalism. We specialize in enhancing engagement rates and curating content calendars that will keep your audience captivated..

Content Creation
You can make sure to enhance your marketing content with our help.  From blog posts and newsletters to emails, website copy, and graphics, a professional virtual assistant can create captivating content that keeps your messaging fresh.
Is a Virtual Assistant from MINEYoBiz right for me?
Discover how MINE Your Business Virtual Solutions can help small business owners overcome the burden of overloaded inboxes and overwhelming workloads. Our goal is to connect ambitious entrepreneurs with our top-notch virtual assistant, empowering their businesses to thrive.  With years of experience, our team at MINE Your Business is dedicated to fostering continuous growth and success for all.  Join us on this professional journey towards achieving your business goals.
Online Coaches
Small Business Owners
Solopreneurs
Marketing Directors
C-level Executives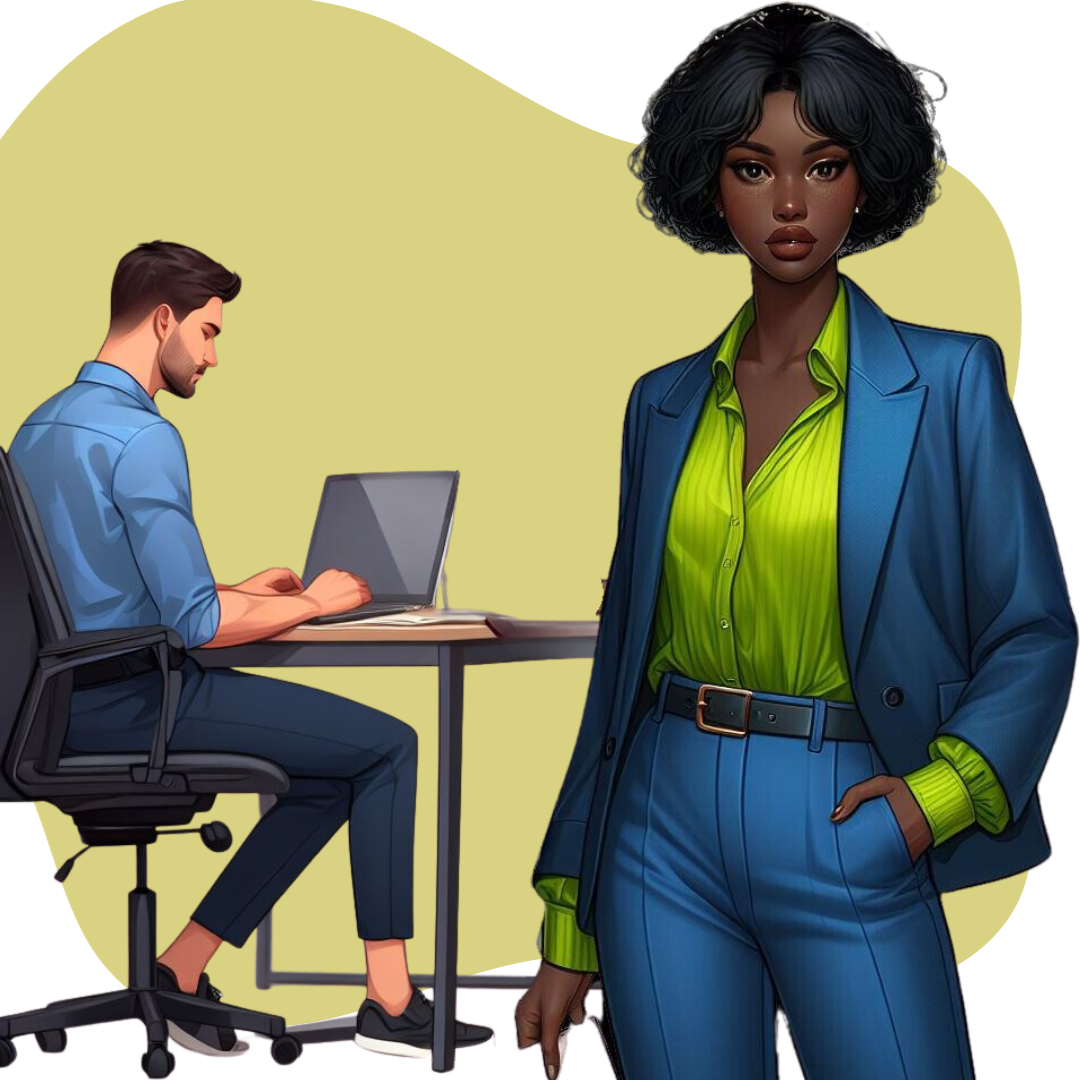 Never Worked With A Virtual Assistant.
Here is what to expect.
A Virtual Assistant (VA) can provide valuable services but without the typical costs of a full-time employee.  As your travel VA, together we build a strong team that provides seamless backend support that allows you, the professional to completed more generating tasks.  Productivity is achieved when repetitive tasks are completed,  money is saved when additional resources are allocated in other areas of your business.  With your MYB Virtual Assistant, you choose to purchase a package of hours within to work for supportive services or a custom rate for project services.
Why do I need a MYB Virtual Assistant?
Having an MYB Virtual Assistant working for you can help you leverage your time and income. It allows you to spend more time doing the things only you can do, like signing a new contract. You, the busy travel agent, consultant, coach, or travel agency will recognize the return on investment with having a VA in terms of reduced stress level, more time to generate revenue that goes to the bottom line, as well as being able to work fewer hours with more productivity.
What tasks can my MYB Virtual Assistant complete?
General Admin
Customer Service
Lite Record Keeping
Receptionist
Email & Scheduling Management
File Storage & Organization
Newsletters & Blogging
Email Marketing
Video Editing
Website Maintainance
Reports
Travel Arrangements
and more.
How will my MYB Virtual Assistant know what to do?
You will spend time onboarding your VA on the specifics of the tasks that are needed.  Typically onboarding does not count toward your package of hours.  Time is set to align and provide feedback for what is needed.
Why would I want a VA if it costs more than someone onsite?
When you are comparing plans, you may wonder what value you will receive for a price range of $30.00 to $40/hour. After all, isn't it cheaper to hire someone to just work at your office?
This is not a true "apples-to-apples" comparison, though. That is because you are only factoring in the wage you pay your onsite assistant. You need to also consider the cost of office equipment, overhead, any benefits or perks you provide, and then there are the additional costs of your time during the hiring, training, reviewing (and, sometimes, even firing) process.
These are expenses that you do not have to pay for with the MYB Virtual Assistant. When you add up these costs, that "cheaper" onsite assistant is actually quite a bit more expensive.
At MYB Virtual Solutions, we provide VAs who are hired, trained, are open to review and communication with the client, they have their own equipment, and they don't cost you a dime in overhead.
How do I use the time purchased during this promotion?
7 hours is purchased at a rate of $300.
 Here, the client will purchase bundles of seven hours at a time. This time can be used at their discretion. These hours are not renewed on a monthly basis. We will keep a record of the hours used and once all hours have been used up, the client can choose to purchase another package of hours.
Unused hours will roll over varies based on package selection.
What is a One Page Landing Website?
If your organization does not have a website and would like to have an online presence, then this is a great starting point.
A one page simple web creation.
It is a simplified page with no distractions;
Designed to drive traffic to your organization and share general information.
It's great to promote a product, event, or build awareness.
This project can be used alone for now, with additional pages being added later to offer full website design.
Need more information on this product, schedule a meeting today:  https://mineyobiz.com/discovery/
MYB Refund Policy
MINE Your Business Virtual Solutions does not offer refunds. This is because time, care, and project management have already been put into place after your initial contact for services. Instead of refunds, we offer to fully revise the project until the completed work meets the Client's expectations.
I'm ready to sign up, how do I get started?
Schedule a discovery call to discuss the project.
Establish a work contract.
Receive and pay the invoice for services.
Establish a start date.
Payment will need to be processed before you meet with your virtual assistant for onboarding.
READY TO START DELEGATING?
We make hiring a VA easy.  Tell us about your needs, and our Virtual Assistant will help so that you can take back your day.  Start with a no-pressure Gear-Up Starter Pack.
What Our Clients Say About Us
As a prior virtual assistant, I was comfortable taking care of my coaching business systems by myself. Then I met Therese and decided to lean on someone else to help me with the tasks
Read More...
I didn't want to do. Not only does Therese help me do these tasks, but she also has allowed me to brainstorm ideas with her as my devil's advocate; which I find so valuable. I am grateful that we met and look forward to our continued relationship.
Mine Your Business has been a blessing to me.  I found scheduling, rescheduling, notification, and cancellations to be stressful.  Trying to juggle those tasks was like a second job, costing me 
Read More...
hours of freedom, time, and peace of mind.  I had no system or time for keeping up with clients who had visited, much less when they planned to return.  The time I spent doing those non-revenue generating tasks by itself costs me more than I pay Therese monthly.  After hiring Therese, now all I have to do is pull up my calendar to see the time of my next massage client's appointment.  One of the wisest business advice I received was, "Find people who will do what you don't want to do or don't know how to do.  Pay them well and practice your brilliance." Working with Therese has been a vital part of this brilliant profitable advice.
I first interacted with Therese in 2017, as we were both members of a few Facebook groups.  Our connection deepened when we participated in an accountability group together.  From 
Read More...
there, we assisted each other with various one-off projects over the years and stayed connected on social media and via email.
In 2021, my business was at a crossroads, and it was clear that I needed to expand my team to grow the business.  I was thrilled to reconnect with Therese, who now plays an integral role in helping me run SOS Online Business Solutions.
I value her opinion, expertise, and skill in helping me lead my team.  She has assisted me with various client projects and has filled in for me allowing me to take a much-needed vacation.  Working with Therese and Mine Your Business has allowed me to get out of the weeds so I can focus my time on business growth and development.
Therese brings positivity and calm, much-needed characteristics to a fast-paced business.  I appreciate her openness, efficiency, and attention to detail.  If you are looking to implement systems and processes to get your business to the next level, Therese can help you!