Hi, I'm Therese Winters, your Virtual Assistant.
Great things never come from comfort zones.   Roy T. Bennett
Meet Your Virtual Assistant
Ask me about my background, and my response (with a smile) will be, "Where do you want me to begin?" Though my career has traversed several paths, the knowledge, skills, and abilities I have gained over the years now enable me to bring a broad range of expertise and experience to positions in Human Resources and Administrative Management.
Hi, I am Therese Winters, founder, and CEO of MINE Your Business Virtual Solutions.  As your Virtual Assistant, I help small business owners, reducing their workload, freeing up their time, so they can focus on their priorities!
Since I launched my business in 2017, I have had the opportunity to work in various management and support roles for small online startups, multimillion-dollar digital enterprises, and everything in between—all while maintaining a work-life balance that actually works.
On a personal note, I am married to the wonderful Elmo Winters and together we live life to the fullest.  I love coffee (hot or cold), spontaneous adventures, travel, and all types of music.  Working in my business allows me to create a life I love, to enjoy my family, without the restrictions that a "normal job" would have on my life. Nonetheless, I am a hard worker, always looking to improve myself.  One can often find me reading a book, listening to a podcast, or surfing the net researching topics of interest.
My prior positions encompassed experience in human resources, executive administrative assistance, sales, marketing, management, cash handling, and clerical.  And these skills and talents prove to be most valuable as I help small business owners, who struggle to create work-life balance for their business and family lives.
Who I Am Hello, my name is Therese Winters.  
I am a virtual assistant that helps small business owners and entrepreneurs like you build your dream business by providing support for you so you can focus on the core of your business. You know, the part you love! I come alongside you and take on the tasks that are overwhelming or just driving you crazy. I provide several services that can help you smooth out your business systems and ease your stress. Handing over even a small part of your business can seem a little nerve-wracking and overwhelming, but the benefits are so great that once you do you will wonder how you ever got along without an assistant!
Once you find the perfect VA for you (hello!) you will find that you no longer need to spend time on mundane daily or weekly tasks that you don't enjoy. You will no longer have to research things like "when is the best time to post on Facebook" or "SEO Tips" because you will have access to someone who already knows how and can take care of it for you.
Challenges We Help Solve
 Time – carving out precious time to focus on results or core competencies  Tasks – completing all of those tasks (like expense reports or correspondence) during busy times or extensive travel  Consistency – staying on top of marketing and social media content  Support – providing resources for peak project deadlines or content development times  Budget – saving money by eliminating the need for additional headcount
The main advantage of using MINEYoBiz Virtual Solutions is complete flexibility. We can work as many or few hours as required and only charge you for the actual time worked. You can use us for one-off jobs, as a part-time employee for specific projects, or just to cover holidays, maternity leave and sickness.
Whether you are just starting out as an entrepreneur, are a manager, or have been owning your business for some time now, trying to balance everything by yourself is difficult. That is where I come in! I am here to assist you so you can generate more time for the core activity of your business or simply get a work/life balance back and spend time with your family!
Efficiency is my strength.
Quick understanding of the business's needs.
Computer expertise.
Great communication skills.
Give me the tasks you don't like doing.
I aim for results.
Positive thinking and attitude.
My Approach
Life is too short to do anything less than what you are passionate about.
So. . .
Take a trip.
Quit your job and start your business.
Do THE THING that you have always DREAMED about because life is too short to do anything other than what you are passionate about.
Do what you love to do, while and let me take care of the rest.
Cras ultricies ligula sed magna
Curabitur arcu erat, accumsan id imperdiet et, porttitor at sem. Curabitur non nulla sit amet nisl tempus convallis quis ac lectus. Donec rutrum congue leo eget malesuada.
HUMAN RESOURCES
Recruiting | Hiring | Onboarding | Compensation & Benefits | Employee Development
Human Resource Practices & Solutions | Business Partner Support | Employee Relations Employment Law Compliance | Performance Management | Problem Resolution
ADMINISTRATIVE MANAGEMENT
Operations Leadership | Relationship Management | Customer Satisfaction | Staff Supervision
Financial Management & Accounting | Budget Administration | Board of Directors Collaboration
Team Building | Sales & Marketing | Proposal Writing | Presentations |Social Media Management
Planning, Coordinating, Executing Multiple Programs & Projects | Grant Management
PROFESSIONAL SKILLS & ATTRIBUTES
Communication skills–written, interpersonal, public speaking | External/Internal Customer Service Creative | Persuasive | Resourceful | Motivational | Collaborative | Organization & Data Analysis Multi-tasking | Deadline Sensitivity | Adaptability | MS Office | PeopleSoft | QuickBooks
My Approach
I have created MINE Your Business Virtual Solutions with a clear vision of a trusting partnership built on consistency, communication, and collaboration designed to help small business owners grow their business and free up their time.
I look forward to learning more about YOU and your business!
Success happens when you MOST expect it, and I'm here to help you do just that.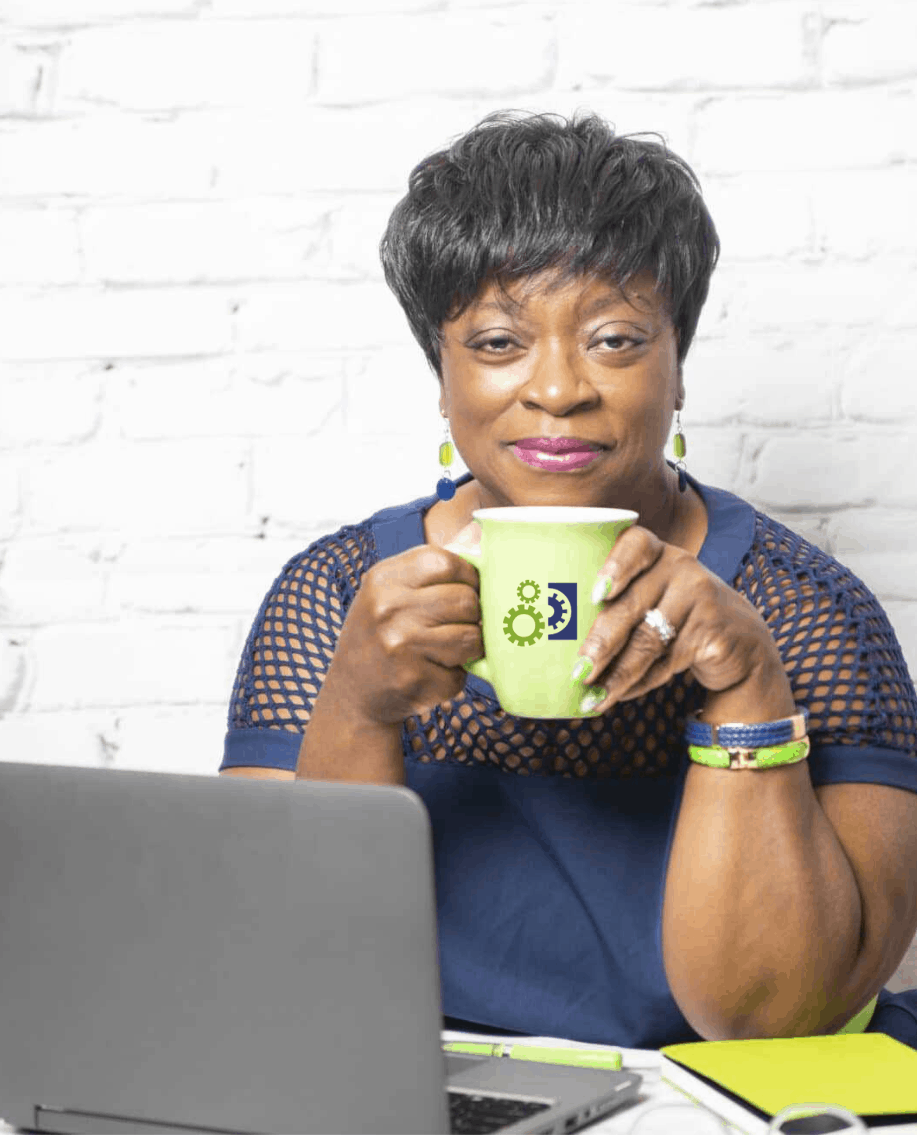 Your content goes here. Edit or remove this text inline or in the module Content settings. You can also style every aspect of this content in the module Design settings and even apply custom CSS to this text in the module Advanced settings.
Administrative & Customer Support Services
Social Media & Digital Marketing
Website Creation & Maintenance Support